Are You Ready To Launch Your Lead Gen Team?
Are you ready to launch your lead gen team? This infographic, originally posted to the 
OpenView Labs blog
, highlights 6 questions that every organization should address before launching lead gen initiatives. Key considerations include: segmentation; buyer personas; leadership decisions; and manager bandwidth. Our Guide to Marketing Automation highlights the most critical aspects of marketing automation implementation. 
Click here
to view the full infographic for more lead generation team launch strategies.
Ardath Albee: How To Craft A Killer Call To Action

Ardath Albee opened our Content2Conversion event last month with a really good keynote address. In a recent blog post, Ardath follows up on a question she received during that session about how to create effective calls to action for B2B marketing content.
Ardath isn't a fan of CTAs that basically invite prospects to get hassled by salespeople. You're wasting your content on that kind of stuff. Instead, Ardath offers a great list of ways to think about creating CTAs that engage your prospects, invite them to learn more and set your company apart from the competition.
The Complete Guide to Successful Landing Pages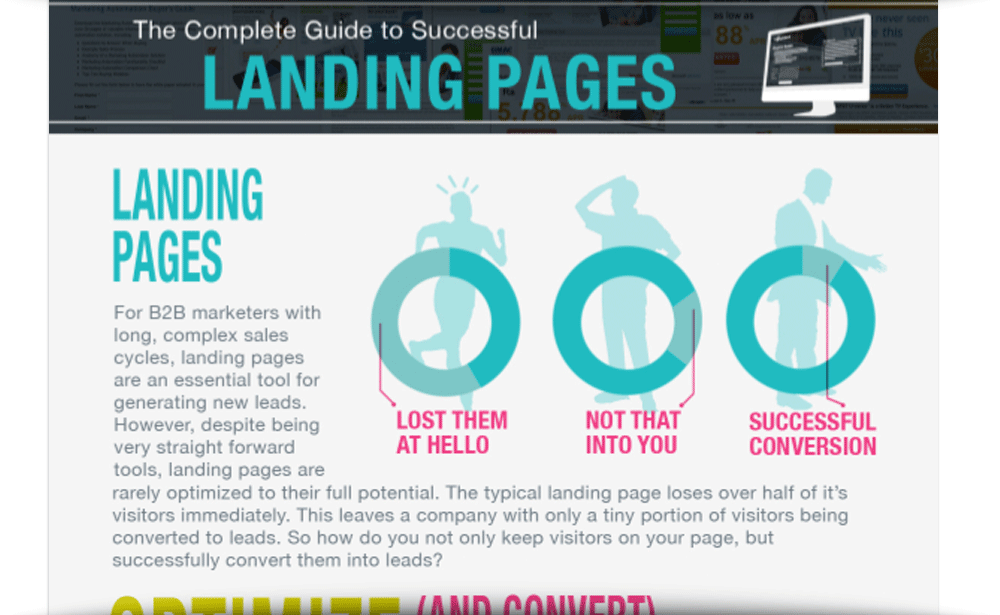 This Pardot infographic highlights the new imperatives for landing page optimization, specifically for B2B marketers with long, complex sales cycles. As the infographic notes, the typical landing page loses more than half of its visitors immediately. This infographic offers tips for design and layout optimization, as well as tips to provide value and implement and analytic-based approach to effectively refine landing pages.
3 Tips For Hosting A Successful Webcast
Webcasts aren't my favorite things to do. I'm one of those people who rank "public speaking" just ahead of "dying in a fire" on a list of scary things. One thing that I've learned, though, is that recording a podcast or webcast gets a LOT easier once you've done it a few times.
In no particular order, here are some other things I have learned about being comfortable and confident hosting live webcasts.
1. Learn to work without a (big) net. Don't get hung up trying to script and plan every moment of your webcast – you risk coming across as stiff and boring. Instead, work with a short list of key points to cover and a few starter questions for your guests. Winging it can be scary at first, but it will pay off with a more spontaneous and engaging webcast.
2. Practice – but don't rehearse. I learned a lot by listening to my archived webcasts. I discovered, for example, that I really have to work at not saying "umm" every few seconds when I talk. It's an incredibly annoying habit, and while I still fall into it from time to time, practice definitely makes perfect.
3. Breathe! I worry a lot about leaving too much "dead air" when I launch into a live webcast. After listening to myself a few times, though, I discovered that I had exactly the opposite problem – I was speaking so fast that I practically stumbled over my own words. Now I force myself to breathe and to speak slowly.
So there they are: Three hard-earned lessons for webcasting success. Over the last few years, these tips have actually helped me get fairly comfortable with online broadcasting. And believe me – if I can do this, you can definitely do it.
The Relationship Between Revenue & Marketing Metrics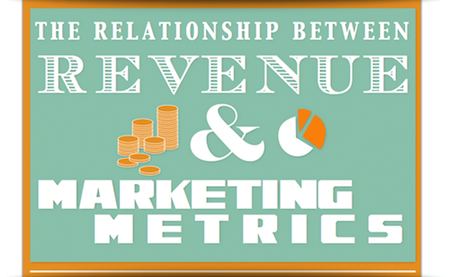 As marketers cultivate an increasingly critical role in the revenue discussion, this Eloqua infographic highlights the business drivers behind a greater effort to measure marketing initiatives. A whopping 89% of marketers said they've increased their emphasis on marketing measurement in the last 12-24 months.
Infographic: Understanding Marketing Automation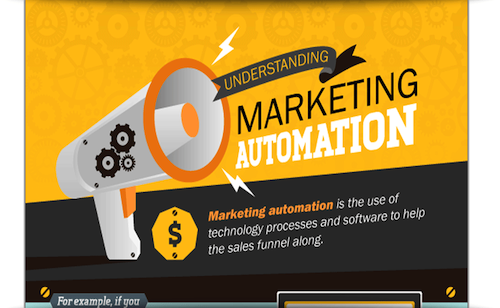 While the marketing automation industry has seen rapid, steady adoption over the last two years, industry experts point to a lack of process-based insight as a reason why marketers are not realizing the full value of their investments. This infographic highlights the evolution of marketing automation, as well as some of the key challenges and barriers to success. Additionally, the content explores the best ways to utilize automation to maximize efficiency and enhance prospect and customer communications.
Infographic: How Are B2B Marketers Optimizing Their Funnel?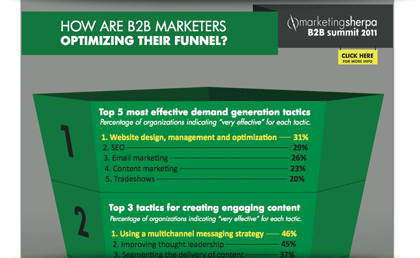 At MarketingSherpa's B2B Summit in July 2011, MECLABS released results from its 2012 B2B Marketing Benchmark Study. This infographic highlights how B2B marketers are optimizing their demand generation efforts. According to the survey, 31% of respondents cite web site design, management and optimization "very effective" for demand gen, while 46% primarily use a multichannel messaging strategy to create engaging content. See our "What's Working in Demand Generation" feature this week to hear directly from vendors how they are fueling their demand gen efforts.