More Evidence That "Free" Is A Four-Letter Word For B2B Marketers
Last week, I covered an email performance study that flagged the word "free" as a deal-killer for click-to-open rates. Today, I was intrigued to see a HubSpot blog post that describes an experiment designed to test this very point:
"If you've been email marketing for a while (or even if you haven't), you might have heard that "free" is no longer a dirty word with the email overlords. Still, some email marketers are hesitant to use the word, just in case there's some truth to the former rumors."
HubSpot set up a simple A/B experiment: One email used the word "free" in the subject line, the other email didn't. The test was designed to compare deliverability rates as well as click-through rates on each.
In terms of deliverability, it turned out it's fine to offer a free lunch:
"It looks like 'free' raised an additional (small) red flag, but it was not severe enough to make version A perform statistically words than version B."
But when it comes to click-through rates, the experiment told a different story: In its A/B test, the email without the word "free" in the subject line had a 17% higher click-through rate and a 5% higher click-to-open rate.
HubSpot isn't ready to deliver the thumbs-down to using "free" in a subject line. As they (rightly) point out, what they used instead of "free" in the subject line (in this case the word "SEO") might have been the real source of the difference.
When, however,  you compare the HubSpot study to the Adestra study we covered last week, the dots connect nicely: When it comes to B2B email subject-line performance, "free" really seems to be a four-letter word.
-Matthew McKenzie
Infographic: Understanding Marketing Automation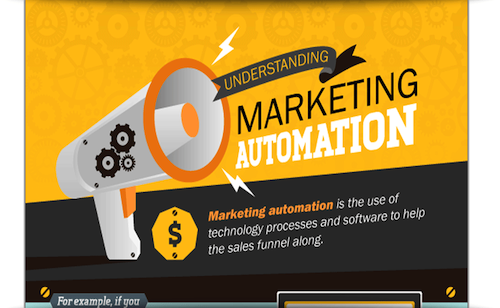 While the marketing automation industry has seen rapid, steady adoption over the last two years, industry experts point to a lack of process-based insight as a reason why marketers are not realizing the full value of their investments. This infographic highlights the evolution of marketing automation, as well as some of the key challenges and barriers to success. Additionally, the content explores the best ways to utilize automation to maximize efficiency and enhance prospect and customer communications.
Infographic: Inbound Marketing Rising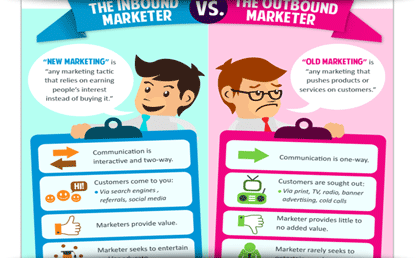 Progressive marketers are fusing inbound marketing and content marketing efforts to compete in a noisy market.  By targeting relevant, quality content strategically at ready to engage prospects, marketers are cultivating a greater role in the buying process, but doing so on the buyer's terms. According to inbound marketing vendor HubSpot, 72% of companies that blog weekly have acquired customers through their blog. Companies that are able to demonstrate value via relevant content are outpacing competitors and developing stronger, more profitable, relationships.